November 14 marked children's day in India. On this occasion Internet Giant google have released its doodle.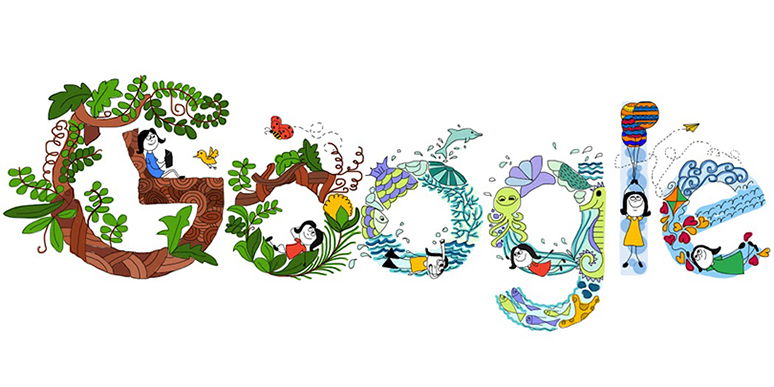 This doodle was created by Eleven year-old girl Anvita Prashant Telang, from Balewadi, Pune. She recently won the national level Doodle 4 Google contest for her doodle titled 'Live in the present'.
India celebrates Children's Day on 14 November, on the birthday of the first Prime Minister of independent India, who was fondly called Chacha Nehru (Uncle Nehru) or Chachaji (Uncle). He emphasized the importance of giving love and affection to children, whom he saw as the bright future of India.