Google have introduced new features to its Gmail and Google Calendar apps in a latest Update for iOS.
With latest update of gmail, user will get improved search. Search faster with instant results and spelling suggestions. And now you can Undo Send, just like you do on the desktop, you can now Undo Send with youe iOS app.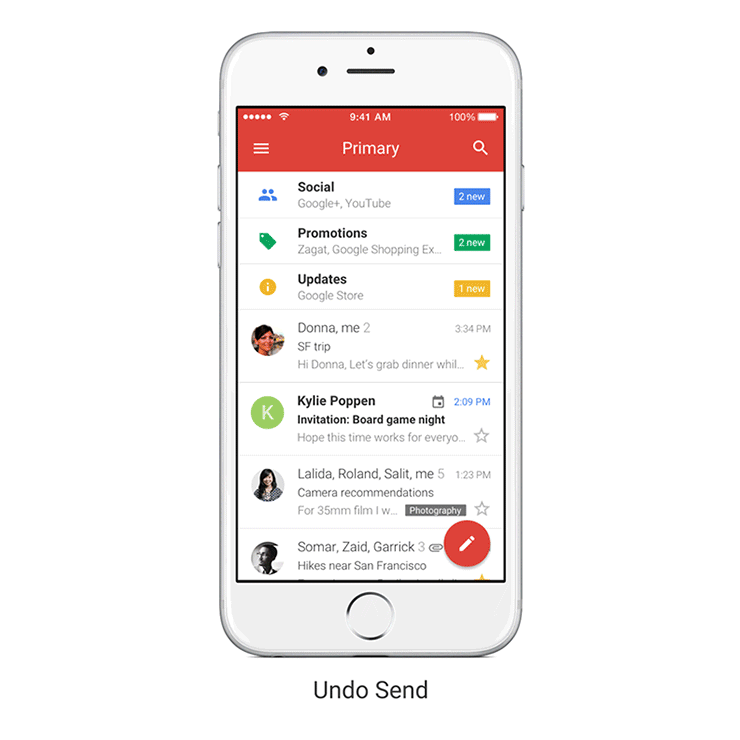 Another improvement is Swipe to 'archive' or 'delete', to quickly clear items out of your inbox.
New features on Google Calendar:
Month view and week in landscape view, so you have even more ways to see your schedule at a glance.
Spotlight Search support, so you can search for events, Reminders and Goals in Apple's Spotlight Search and find what you're looking for faster.
Alternate calendars. If you often look up dates in a non-Gregorian calendar — like Lunar, Islamic, or Hindu — you can now add that calendar to easily see those dates alongside your current calendar.