Have you ever thought about creating electricity from plant ?
Using the very nature of leaves as solar panel
. This is a inspirations behind the new innovation.
Bioo, developed by Arkyne Technologies. Bioo is the first kind of plant pot that charges your phone with electricity from plants' photosynthesis.
It creates 100% green and ecological electricity.
You can easily charge your phone.
With Bioo Lite, company plans to redesign the concept of charging phone or tablet. Company wants to make it easy to use, as easy as a normal electricity plug you now use from the wall, but instead, adding the clean and awesome look a plant of your choice provides.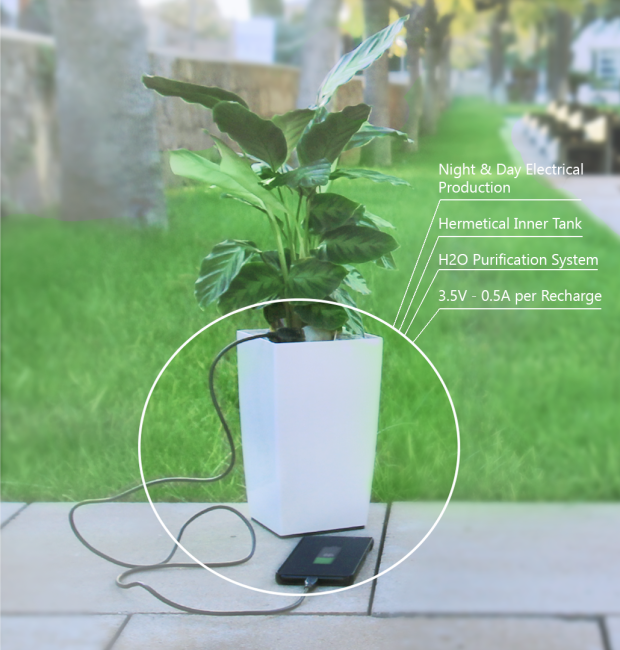 Company said, "With 100x100x25cm panels from which plants will be able to grow
producing from 3 to over 40 watts
depending on the plant type and cares given".
Energy created by the plant´s biological elements expelled after photosynthesis is transferred for our use in form of electricity. Process don't harm the plant, either the technology or the process applied. Process is not forcing the plant to do or create anything else rather than what it always makes(photosynthesis).
The system is able to take the energy produced in the soil surrounding the roots of the plant and transfer it as electricity using its leading and efficient process.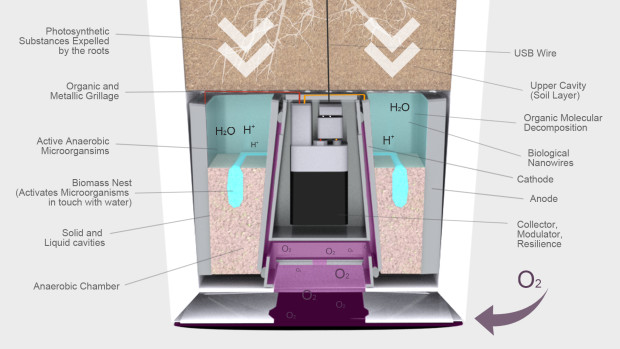 Bioo is equipped with its own sealed water tank, creating a high efficiency in water management by retaining what is added to the plant, both by the automatic irrigation system included or any other external sources of water, such as rain. Actually, you can save up to 6-8 liters or water monthly. Once electricity has been created, options are endless for its future applying.
Bioo is available for
pre-order
. You can get it and generate your 100% green energy for your cell phone.